THE SHOOTDOWN OF BROTHERS TO THE RESCUE AIRCRAFT
TRUTH AND JUSTICE FOR U.S. CITIZENS MURDERED BY FIDEL CASTRO
<![if !vml]>

<![endif]>
<![if !supportEmptyParas]> <![endif]>
Three U.S. citizens and a resident of Florida were assassinated on February 24, 1996 when two civilian Brothers to the Rescue aircraft, on a humanitarian mission, were ambushed in international airspace by Cuban MiGs. The shootdown was ordered by Cuban dictator Fidel Castro.
<![if !supportEmptyParas]> <![endif]>
This premeditated crime remains unpunished and unresolved by U.S. authorities, who are obliged and duty bound to act, under "THE RULE OF LAW", since U.S. citizens and American airplanes were the target of an act of international terrorism perpetrated by Castro's Cuba.
<![if !supportEmptyParas]> <![endif]>
Fidel Castro and his accomplices in Cuba and the U.S. have not been criminally indicted.
<![if !supportEmptyParas]> <![endif]>
After careful review of the available information and data, obtained by Brothers to the Rescue from expert independent sources and the U.S. government itself, we have enough evidence to prove that the Clinton-Gore Administration:
<![if !supportEmptyParas]> <![endif]>
Had prior knowledge of the attack,
Consented to the shootdown,
Collaborated with Castro's Cuba to make the crime possible,
Covered up its own participation, by using misinformation and efforts to remove evidence and potential witnesses, and
Refused to indict and obstructed the criminal indictment of Fidel Castro and others responsible for the crime.
<![if !supportEmptyParas]> <![endif]>
A third aircraft on the mission, piloted by José J. Basulto, miraculously escaped the shootdown, with three other witnesses onboard. Here we present the above mentioned evidence and our testimony.
<![if !supportEmptyParas]> <![endif]>
---
Listen to the actual recording of the MiGs pilots radio communications during the shootdown
Biographies of the Four Men Killed in the Attack
Speech by José J. Basulto on the anniversaries of the downing:
<![if !vml]>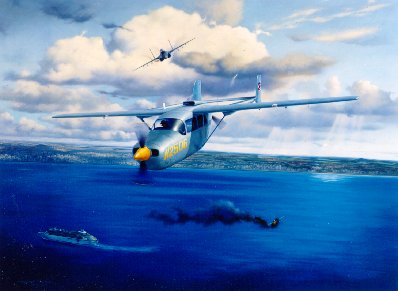 <![endif]>
REVISED FEBRUARY 2002
<![if !supportEmptyParas]> <![endif]>